Now that we feel comfortable that the worst of the snow is behind us, we want to take a look back on one of the craziest, snowiest months in the history of the city of Boston. There were 3 major snow storms that hit the city back to back to back, leaving a total of over 100 inches of snow. It was easily the busiest month in the history of Plowz & Mowz, but we managed to get customers out of their homes quickly and safely. With that in mind, let's take a look at some of our favorite highlights from the Blizzard of 2015…
1) Jim Cantore's Thundersnow Yell
While we were also excited for the snow, we weren't that excited
2) The Boston Yeti and the Boston Snowst
The Boston Yeti enjoying early #juno2015 #Snowmageddon2015 #blizzardof2015 #BostonYeti2015 pic.twitter.com/M8sPBSPCGE

— Boston Yeti 2015 (@BostonYeti2015) January 27, 2015
@cbsboston and there's a Boston Snowst on the loose! pic.twitter.com/BWzM2uVwrx — Boston Snowst 2015 (@2015Snowst) January 27, 2015
As if you needed more reasons to stay inside during the storm.
3) The #BostonBlizzardChallenge
I guess if there's snow blocking your front door then the window will have to do.
4) Boston Mayor Marty Walsh Scolds Adults Participating in the #BostonBlizzardChallenge
https://www.youtube.com/watch?v=4ArFJt7VWw8
"This isn't Loon Mountain" has become our favorite catchphrase at the Plowz & Mowz office.
5) Someone Started Shipping Snow, Yo
I'm not sure who would want to buy 6 pounds of snow but I certainly applaud the effort.
6) Valentine's Day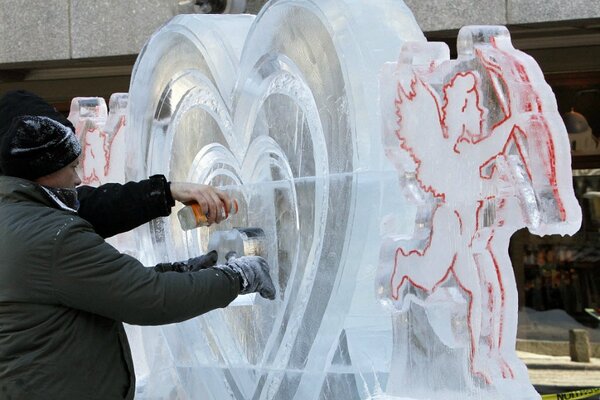 Because nothing says "I Love You" like shoveling out your loved ones car. Seriously, that's love.
7) Cool Timelapse Videos Show Just How Much Snow Fell in a Short Period of Time.
Well, it may not be fun to shovel but at least it looks pretty?
8) Craigslist person re-buries car

Nothing like some swift karma to fuel the Boston-New York rivalry.
9) Even The Patriots Victory Parade Was Delayed

10) Someone turned the streets into the slopes.
Boston has gotten so much snow that I now have a ski-in ski-out apartment. [x-post from r/Boston] … pic.twitter.com/WDOTX4IlIY — Reddit Subreddits (@subredditsbot) February 13, 2015
I wonder if that feature was on the real estate listing.
Follow us on Twitter, Facebook, Google+, LinkedIn and more for the latest updates, deals, and blogs.